Flexible office space to rent is in high demand across the U.S. and even more so in Greensboro, North Carolina. With small businesses accounting for approximately half of today's employees, these entrepreneurs need a place to house their workers. Small business revenues can fluctuate easily and often, leaving business owners with the need for flexibility when it comes to running their business. Besides labor and inventory, rent is one of the top expenses for a business; so many business owners are looking outside of the traditional box for their office space that can adjust with their changing needs.
Flexibility is at the top of the priority list in today's market and what many businesses are seeking. What constitutes flexibility for businesses? A variety of options, such as office space needs, like one large open space, individual offices, or perhaps conference or training space a few times a year. Entrepreneurs need a space that will grow and adjust with their evolving circumstances, whether those circumstances are short term or long term.
Muirwood Office Center at Greensboro is a host to flexible executive office space in a modern style building that sits on three-acres of beautiful landscaping and gives an instant impression of credibility and a professional business image.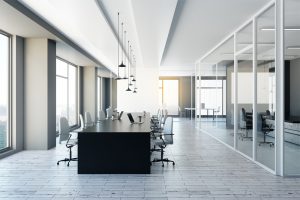 Muirwood offers the opportunity for visionaries to focus on their vision and growing their business, while the dedicated Muirwood staff worries about the logistics of running the office. Logistics such as 24/7 access, high speed internet, meeting space, office equipment and janitorial services.
Flexible office space rentals are ideal for those professionals who are just starting out or are long-established such as attorneys, mortgage and financial services, accountants and CPAs, therapists, non-profits, architects, engineers and consultants.
Overall the benefits of executive office space outweigh traditional office space for many small and medium sized businesses and make it easy to budget for expenses. Muirwood Office Center is an affordable executive office space that is conveniently located in the heart of Greensboro, North Carolina. For more information, contact David Associates' on-site leasing agent, Lisa Strickland (336) 443-6050.
About David Associates
David Associates has accumulated over 2 million square feet throughout the east coast, with special focus in Palm Beach County, Florida, North Carolina and Connecticut. With 30 years of commercial leasing experience, they have become a beacon of resilience and strength in the commercial real estate industry, specializing in retail, plazas, office space and high-rise properties. To learn more, visit www.davidassociates.com.